Many WordPress uses prefer to host their web sites on a Linux server so that they can get rid of the index.php that get's in to the URL by using mod_rewrite module on Linux. This is not supported on Windows Server's IIS.
The main idea is to make the URL more simple and SEO friendly. Normally, when you setup PermaLinks in IIS, we get something like this:
http://www.yourwordpresssite.com/index.php/2009/08/02/your-blog-post/
This means that each link to the post carries index.php in the URL which is not good. Outlined below are steps that can help to achieve the same results for a WordPress site on a Windows Server running IIS.
STEP: 1
Get the URL rewriting component on the Windows Server hosting your WordPress site. If you are not in control of the server or are not the server administrator, you can request the setup of the component from them. Click here to download the component from the vendor's site. The component is absolutely free and distributed under GNU General Public License.
STEP: 2
Once the component is downloaded, copy the wp-url-rewriting.dll file to the Windows Server's SYSTEM32 directory. Register the component so that it is available to IIS by using the REGSVR32 WP-URL-REWRITING.DLL command from the command prompt.
Note: You may get an error that the DLL entry point was not found, but let that not bother you.
STEP: 3
Once the DLL is registered, login to your WordPress admin area and navigate to PermaLinks and change the common setting to use Custom Structure. Add /%category%/%postname%/ as the choice and Save Changes.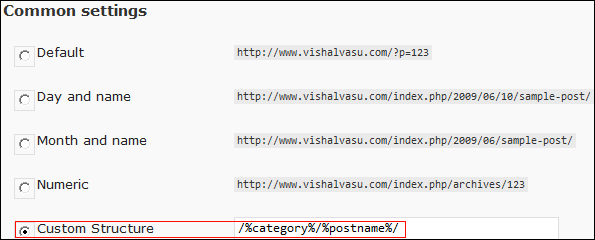 That's it! We are done. WordPress should now show the URL's without the index.php in it.
I invite everyone to share their experience or any other methods that they might have used.